Welcome to Lakewood High School
Late Start Wednesday,
April 11th, 18th, and 25th
May 2nd, 9th, and 16th
June 6th
School starts at 9:00am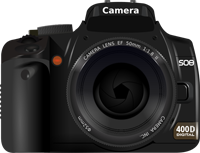 SENIOR TIMELINE AND INFORMATION INCLUDING DEADLINE FOR BABY PICTURES TO BE TURNED IN CLICK HERE
2018 - 2019 CHEER TRY OUTSApril 10th
Parent meeting for those interested in 2018-2019 Cheer ~ Library
April 17 - 19 ~ 6 - 8 pm Aux Gym Practice
April 20th ~ 6 pm Aux Gym Try Outs
Lakewood High Cougar Path Senior Presentations
Senior presentations are scheduled for May 17th. Please remind your student to clear their schedule on the afternoon of May 17th. All students must be available on this day to complete their senior presentations. If you are interested in participating by being on a senior board and listening to presentations, please contact Melanie Irish by email or phone. mirish@lwsd.wednet.edu or 360-652-4501 ext. 8109.
ALL SPORTING EVENTS CAN BE FOUND AT NWC ATHLETICS.

http://nwcathletics.com